SA series robotic welding system features compact size and light weight, offering stable and high-precision performance, which is an ideal choice for arc welding jobs. The robot performs arc welding with highly accurate welding path and short welding cycle time in a stable manner, thus extending lifetime of process tubes and cables. With compact size, the robotic welding system can be deployed flexibly, with which welding jobs can be done in narrow environments. With convenient installation, the industrial robot can be floor-mounted, invert-mounted or wall-mounted in any angle.
Features
1) User friendly
Easy to install and learn;
Easy to maintain and operate.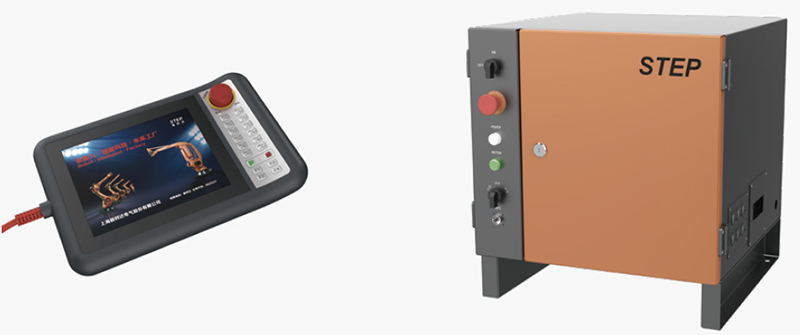 2) Fast and accurate
±0.1mm repositioning accuracy, 15% faster in joint motion;
Essential parts are imported;
Self awareness, load identification, vibration control and variable inertia functions.

3) Quality assurance
Our products are:
CR certified;
EMC tested.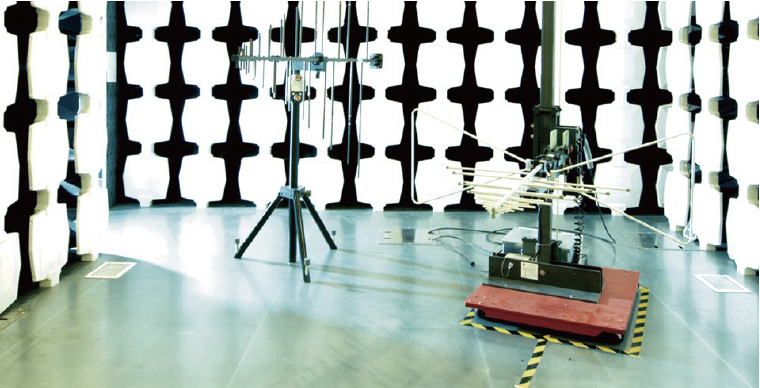 4) Open platform
Self-developed control system and servo drive system by STEP, fast updates;
Codesys platform with customization support.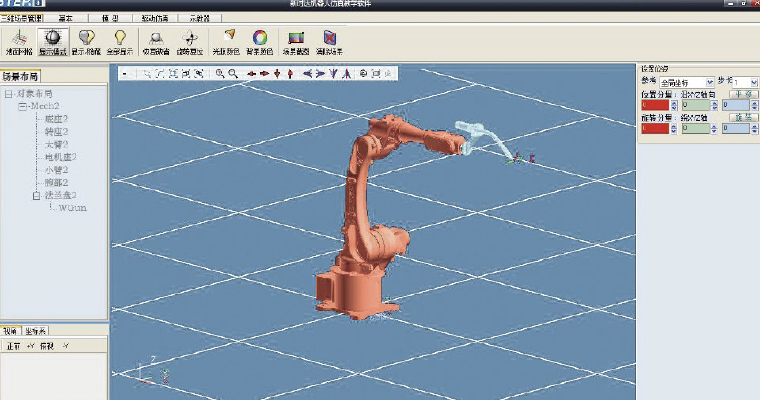 5) Premium services
Fast-response and all-round services;
Customizable solutions by professional and tech savvy team.
Models
Model
SA6/1400H
SA6/1400
SA8/1800
Max. working radius
1445mm
1405mm
1818mm
Repositioning accuracy
±0.05mm
±0.05mm
±0.05mm
Payload
6kg
6kg
8kg
Degree of freedom
6
6
6
Max. angular velocity of each axis (°/s)
J1
220
180
150
J2
220
180
150
J3
250
200
160
J4
430
450
360
J5
400
320
320
J6
600
450
360
Joint motion range (°)
J1
±165
±165
±165
J2
155~90
155~90
155~90
J3
Handling: 70~-180 Welding: 70~-90"
70~200
80~190
J4
±170
±170
±185
J5
±130
±120
±120
J6
Handling: ±360 Welding: ±220"
±360
±360
Allowable static load torque of wrist
J4
11.8Nm
11.8Nm
22Nm
J5
9.8Nm
9.8Nm
16.5Nm
J6
4.2Nm
5.9Nm
6.7Nm
Allowable load inertia of wrist
J4
0.6kg·m2
0.6kg·m2
0.75kg·m2
J5
0.25kg·m2
0.25kg·m2
0.35kg·m2
J6
0.06kg·m2
0.06kg·m2
0.1kg·m2
Mounting position
Floor-mounting, invert-mounting, wall-mounting
Floor-mounting, invert-mounting, wall-mounting
Floor-mounting, invert-mounting, wall-mounting
Software Package for Arc Welding
1) Essential package: general welding conditions
5 weave bead welding forms are supported;
Canopen/Ethercat supported;
Tack welding and intermittent welding functions;
Welding failure real-time monitoring;
Welding parameter real-time monitoring and online adjusting.
2) High voltage locating package: automatic weld seam identifying and compensating
Up to 200V locating voltage, precision-speed balanced;
Up to 0.25mm locating precision;
Single point locating within 1-2s;
Various locating techniques, 1D/2D/3D/6D included;
Automatic calculation of weld seam status.
3) Arc welding tracking package: external-device-free real time correcting
No need for external devices;
Correcting of up to 17° weld seam deviation;
3mm+ plates supported for welding, tracking function supported with 110A+ current;
Lengthways tracking function to ensure electrode extension;
Self-adaptive tracing algorithm, easy debug and maintenance.
4) Spot laser locating package: multi-purpose spot laser locating algorithm
All types of welding wire locating functions are supported;
Touch free, cutting free;
Edge search function for workpiece locating;
Arbitrary space/direction/curved surface;
Parameterized programming interface available.
5) Additional axis coordination package: external axis coordination based on EtherCat
Up to 2.5KHz servo response rate;
Integrated host system DriveMonitor;
Wide range of additional axis options;
High-precision 4 point calibration for additional axis.
6) Laser tracking package: laser tracking by line-scanning
One-key configuration;
Various weld seam types supported;
Real-time tracking in welding process;
Groove position, shape, width, etc. identifying.
7) Various bus interfaces
Canopen/Ethercat/RS232/RS485/Devicenet/Analog