SP series robotic palletizing system is designed with 4-axis, featuring simple structure, and low failure rate. With novel technology and outstanding design, the robot system is granted good user-friendliness, low energy consumption and low area occupation. Large payload capability makes it easy for material handling and carrying, the robotic palletizing system is thus suitable for working situations with heavy load and large scale.
Features
1) Fast palletizing rate
STEP SP120/2400 robotic palletizing system handles up to 1,200 packs/h in palletizing, this performance is on par with world's state-of-the-art devices. With good stability and fast palletizing rate, the robotic system is an ideal choice for palletizing as labor cost increases.
2) Up-to-date hardware
With STEP's up-to-date SRC2.7 control system and brand-new SRE1040 controller motherboard, the robot control is granted with high processing speed and an open platform. The control cabinet is designed with IP53 protection, thus works well in a highly dusty environment.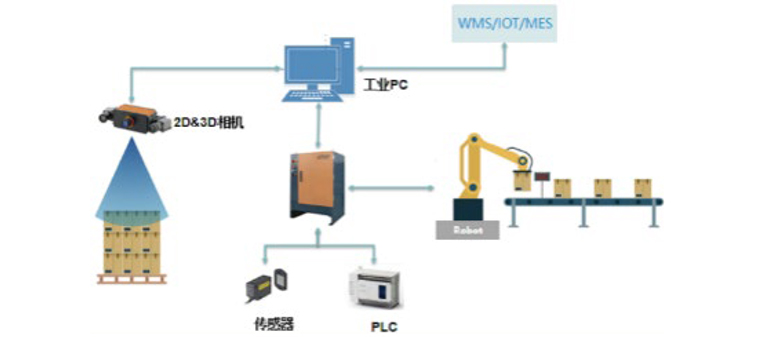 3) Advanced technologies
Attributed to STEP's novel flexible dynamics algorithm, the robotic system runs 25 faster. Running noise and temperature rise is significantly controlled with STEP's trajectory optimizing and online real-time planning techniques, the robot therefore performs palletizing work in a highly stable manner, a better durability is assured as well.

4) Easy to use
Essential and advanced software packages are offered as options in the robotic palletizing system, along with graphic user interface, which is easy to use. A self-developed visual software for operation-assist is equipped, in order to help guide users through palletizing and depalletizing processes.

Models
Model
SP120/2400
SP180/3200
Max. working radius
2403mm
3238mm
Rated wrist payload
120kg
180kg
Degree of freedom quantity
4
4
Max. joint angular velocity (°/s)
J1
145
140
J2
110
80
J3
120
120
J4
400
340
Joint motion range (°)
J1
±165°
±170°
J2
-40°~+85°
-43°~+88°
J3
-65°~+65°
-65°~+75°
J4
±360°
±360°
Allowable joint load inertia
J4
54kg·m2
70kg·m2
Repositioning accuracy
±0.2mm
±0.2mm
Vibration intensity
4.9m/s2 or less
Software Package for Arc Welding
1) Robotic palletizing software
2 versions of robotic palletizing software package are optional: essential and advanced. Essential version offers common stack shape set-ups, which can be used by one-click operation; Advanced version offers bountiful self-defined options, suitable for highly-customized requirements. Besides, palletizing variables can be monitored and set-up on PLC. Palletizing software interface as shown:

2) Operation-assist visual software
STEP's self-developed operation-assist visual software is suitable for disarranged depalletizing, main functions include: communication connection, camera calibration, image setting and depalletizing setting. Software interface is as shown below on the left. To adapt visual application better, TCP/IP communication configuration window is embedded to the teach pendant, thus flexible communication management, protocol setting, communication test and communication monitoring are supported. Software interface is shown below on the right.